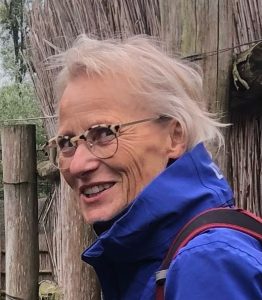 It is with great sadness that the Mount Meru Foundation announces the passing away of its founder and chairman, Margriet van der Weel-Roem, on August 13, 2022.
As a midwife, sonographer, and above all as a human being, Margriet was moved by the needs in the field of mother and child care she encountered on her journeys to Tanzania. Margriet wouldn't have been Margriet if it wouldn't have triggered her to make a mark. She became one of the major driving forces behind the Mount Meru Foundation that she co founded in 2015.
Under her inspired chairmanship, a solid fundament for the work of the Mount Meru Foundation has been laid in both The Netherlands and Tanzania. Thanks to that fundament, the Foundation can keep converting calls for help from Tanzania into actual projects that have a tangible and lasting impact.
Margriet distinguished two focal points for our Foundation, and she never lost track of them. On the one hand, investing in the training of skilled obstetric sonographers; on the other hand, equipping them with mobile ultrasound equipment. The ultimate goal was and is to support local health professionals in serving pregnant women, especially in the rural areas of Tanzania.
Margriet was always very clear about the role of the Foundation. The request for help has to come from Tanzania itself. Projects not only need to be initiated, carried out and supported by the local caregivers, they also need to enjoy the support of the local authorities and community. If those criteria are met, the Mount Mero Foundation can provide substantive, practical and material support, aimed at helping people move mountains themselves.
The current board will continue to lead the Mount Meru Foundation with the same vision and intention, together with all those who wish Mount Meru well. It was Margriet's express wish that Lucie Driessen succeed her as chairman, and she happily helped her settle in that position.
It is with great respect and gratitude that we look back upon all of Margriet's work for our Foundation. We will carry it forward in her spirit, with the same inspiration and passion that characterized her.
* * *