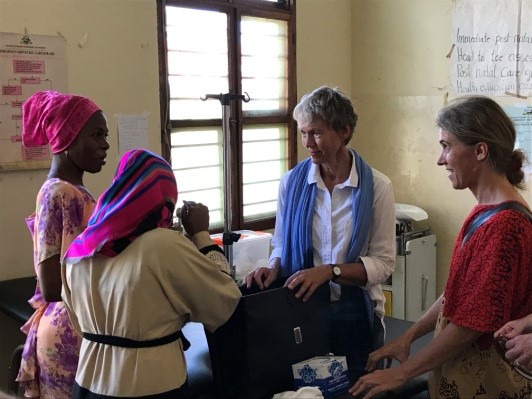 2017 -

2017
The required amount for the purchase of an echo device has been received.
Mid 2017 a portable ultrasound device, the Mindray Z6, will be purchased.
During a working visit to Tanzania, the ultrasound machine is officially transferred to the Mount Meru hospital.
In collaboration with the radiologist at the hospital, Dr. Richard Sungura, give Margriet van der Weel-Roem and Anna Lied Poelstra-Sanders a few days of hands-on training.
Anna Lied also provides hands-on training to Johanna, a German obstetrician who has been working in a small maternity clinic near Stone Town in Zanzibar for 10 years.
At the end of 2017, contact will be made with the Driving Nurses foundation. Driving Nurses Foundation ensures that a Mamabus runs in rural areas around the city of Moshi to educate women on all aspects of pregnancy and motherhood. Together we are investigating the possibility of a mobile ultrasound device in the Mamabus and offering fully-fledged pregnancy checks in 5 villages (20,000 people) that are far away from a medical post.